Worship Center: Sun 6:00pm; Mon-Wed 7:00pm
As President of Life Action, John's heart is to equip the church to lead and impact every sphere of influence. He has pastored churches across the south and served as Vice President of Evangelism and Spiritual Awakening at the North American Mission Board. John and Donna have been married 40 years and have three children and four grandchildren.
Currently serving as Teaching Pastor at Palm Valley Church in Mission, Texas, Jerrell is pursuing a Master's in Archaeology & Biblical History. He is passionate about bringing Scripture to life, and annually leads trips to Israel, Jordan, Turkey and Greece. Jerrell is married to Charissa and they have three children, Micah, Naylah, and Avi.
With over 40 years of pastoral leadership experience, Dave works to resource everyday pastors to equip everyday people to become every day disciples. He served on the First Missionary Church staff from 1979-1982 and then went on to plant and lead Fellowship Missionary Church for 34 years. Dave and his wife Gwen have three children and seven grandchildren.
After 20 years in pastoral ministry, David Gallimore is fulfilling a lifelong dream as he answers God's call to evangelism. A product of the evangelical camp meeting environment of the 20th century, David bridges the gap between the revival days of old and the modern-day, multi-sensory worship era. David and his wife, Tammy, live in Eatonton, Georgia.
Fieldhouse: Sun 5:45pm; Mon-Wed 6:45pm
Connection Gym: Sun 5:45pm; Mon-Wed 6:45pm
Garrett is from Marion, Indiana, where he leads a ministry called Deep Tree Movement, whose focus is to raise up worshipers, warriors and watchmen in the prayer closet. Garrett has experience speaking to young adults, college students and youth; his background in ministry is in organizing and leading regional worship nights on college campuses.
Mike Lee | Worship Leader
Singer, songwriter, and worship leader, Mike Lee has traveled coast to coast with his band over the last five years sharing the stage with artists like Crowder, Tomlin, Leeland, and many more. Mike's 2015 EP, All I Need, was named #8 of the year by CCM Magazine, and his first full length project, Worth It, a tribute to his father, was released in 2017.
Connection Gym: Sun 5:45pm; Mon-Wed 6:45pm
Brock O'Dell has been a middle school pastor at Southeast Christian Church in Louisville, KY for eight years. He loves seeing middle school students open their hearts and their hands to be used by God for His purposes. Brock has been married to his wife, Aurora, for eight years and has two kids.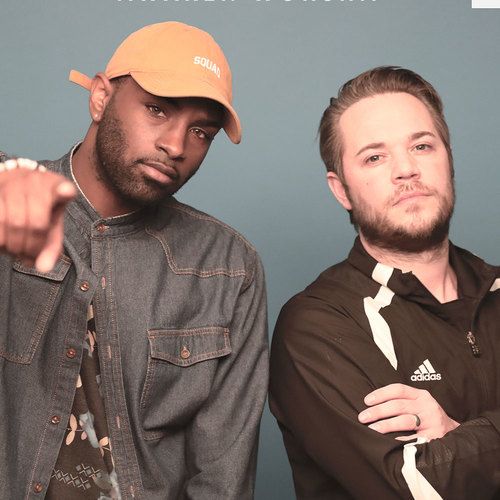 Awaken Youth | Worship Leaders
Jacoby Ellis-Cherry and John Lindsey are leaders of Awaken Youth at Southeast Christian Church. Jacoby used to travel with YWAM as a missionary and now loves serving his church train the next wave of worship leaders. John is currently the Director of Creative Arts and loves spending time with his wife Kelly and son Liam.
In Regular Rooms: Sun 5:45pm; Mon-Wed 6:45pm
During his 20 years in children's education, Sean first taught public school and now pastors preteens while also serving as the community director of FourFiveSix.org, a non-profit working to raise the value of preteen ministry in churches. Sean currently lives in Sacramento, CA, with his wife & kids.
Nathan Dorrell | Grades K-3
Known as "The Crazy Tie Guy", Nathan is an ordained minister and world-record-holding juggler. The program he and his family present includes juggling, stilt walking, and creative stunts. The Dorrell family mission is to share the message of Christ around the world while amazing all ages.
Charlie the Rabbit (Scott Sheets) and Mrs. Potts (Rhonda Sheets) return to The Bunny Patch Farm at NMC to teach our older preschoolers about the Fruit of the Spirit. Cory Mast will be leading our younger preschoolers "on the farm". Kiddos can expect a theatrical teaching time, with intentional small group activities, crafts, and discussion.